Sempack celebrates Thanksgiving
Today, we celebrate thanksgiving 😊 For the occasion, Sempack proposes to accompany your pumpkin cheesecake with caramel sauce.
Here is the recipe:
100 g of pecan
38 biscuits speculoos
60 g of butter
1 kg of Philadelphia Nature
200 g caster sugar
1 can of pumpkin (425 g)
1 teaspoon of cinnamon
1 half-spoon of ginger
1 quarter spoon of nutmeg
1 quarter spoon ground cloves
1 teaspoon of vanilla
4 eggs
Caramel coulis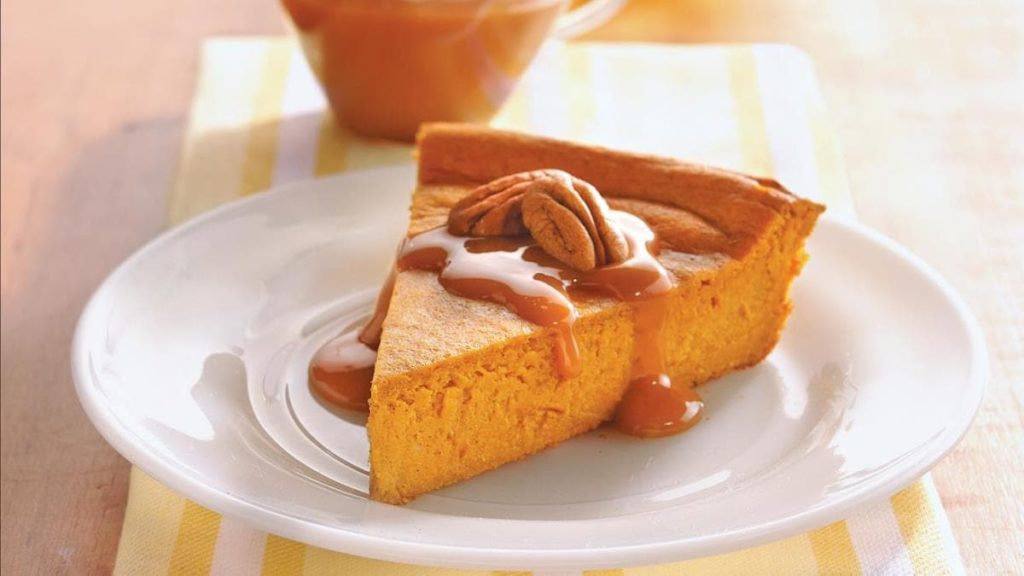 Preheat the oven to 165 degrees.
Crush speculoos and pecans to obtain a texture similar to bread crumbs. Mix with the melted butter. Pour this mixture into a large rectangular dish and press to obtain a smooth and even base of dough.
Mix the softened Philadelphia with the sugar. Mix well. Then add the canned pumpkin, spices and vanilla. Mix well.
Add the eggs one by one, mixing them so that they are well integrated.
Pour the Philadelphia and pumpkin mixture over the speculoos paste and bake. Cook for 50 to 60 minutes.
Take the cheesecake out of the oven and let it cool down completely. Then put it in the refrigerator for at least 4 hours. Take the caramel coulis in his Sempack pocket and write happy Thanksgiving on the cheesecake!
I hope this first dish will please you. See you soon for new Thanksgiving recipes …
Enjoy!